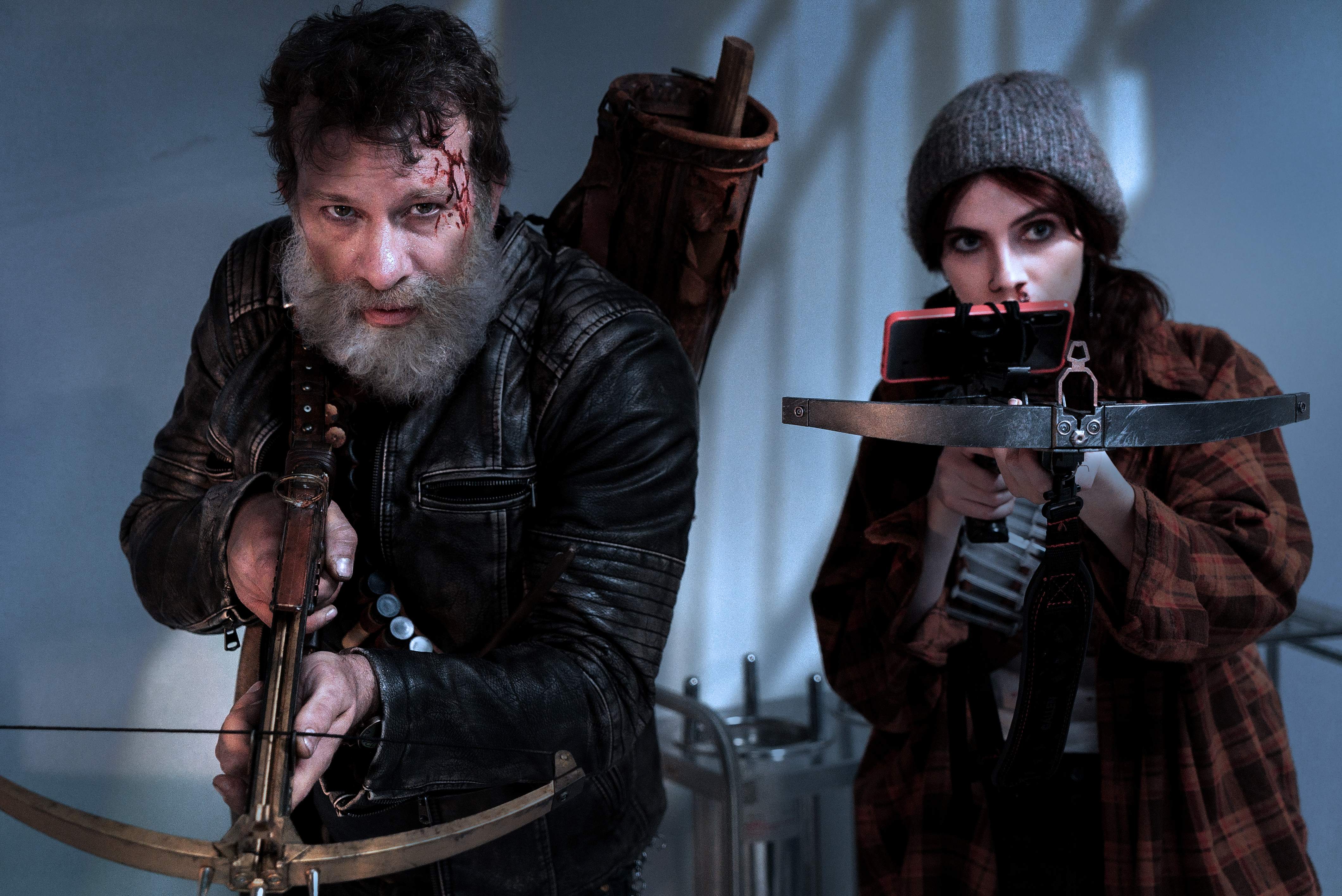 Thomas Jane vampire comedy horror 'Slayers' lands sales agent, US distributor
November 28, 2023
---
Highland Film Group has picked up worldwide sales and will launch talks with international buyers at the virtual AFM on Thomas Jane vampire comedy horror Slayers which The Avenue has acquired for US distribution.
Abigail Breslin, Malin Akerman, Kara Hayward and Lydia Hearst round out the key cast on the completed film from K. Asher Levin based on a screenplay by Levin and Zack Imbrogno.
Jane plays Elliot Jones, a man who has made it his life's mission to search for the vampire who murdered his teenage daughter. He finally gets his shot at revenge when he hears that The Stream Team, a group of social media superstars including party girl Jules (Breslin) and Gen-Z pro-gamer Flynn (Hayward), have got a once-in-a-lifetime opportunity to meet reclusive billionaire Beverly Rektor (Akerman) at her vacation compound.
When the group discovers Rektor has not planned an evening of fun and descends from a long line of vicious blood-suckers, they must fight for their lives inside her house of horrors. Can Jones save the day? Jane and Hayward are pictured in an exclusive look at a new image from the film.
Highland Film Group's domestic distribution arm The Avenue is targeting a 2022 release. Breslin makes her producing debut on Slayers alongside Daniel Cummings, Levin and Robert Dean. Executive producers are BondIt Media Capital & Buffalo 8 Productions' Grady Craig, Matthew Helderman and Luke Taylor, as well as Akerman, and Jane and Courtney Lauren Penn via their Renegade Films, Jarnell Stokes, Josh Monkarsh and Walk Like A Duck.
Jane has starred in Boogie Nights, The Thin Red Line, Hung, Deep Blue Sea and The Mist. Breslin's acting credits include Little Miss Sunshine and Zombieland and Akerman has starred in Watchmen and Billions. Hayward's credits include Moonrise Kingdom and Apple TV+'s upcoming Roar, while Hearst's film credits include The Haunting Of Sharon Tate.
"I'm beyond thrilled to work with the visionary team at Highland and The Avenue, supporting my unique vision for this insane spin on classic horror," said Levin. Jane added, "I think Slayers is going to be a vampire movie with a big bite and I'm proud to be a part of it."
"We are excited to introduce a film with an original twist on a classic monster tale with such a talented cast to international buyers," said JJ Caruth, president of domestic marketing and distribution at The Avenue. "The vampire genre is always compelling and it's thrilling to see them hold their own in the age of social media, having them go fang to fang with superstar influencers."
"Slayers is made in the tradition of beloved horror-comedies such as From Dusk Till Dawn and Shaun Of The Dead," added Highland Film Group COO Delphine Perrier. "The Mist's Thomas Jane and Zombieland's Abigail Breslin are the perfect pair to bring this film to the screen."
Arianne Fraser and Perrier's Highland Film Group's production and sales slate includes Andy Fickman's One True Loves starring Phillipa Soo, Simu Liu and Luke Bracey; Renny Harlin's The Misfits starring Pierce Brosnan, Nick Cannon and Tim Roth; and Allan Ungar's Bandit starring Josh Duhamel, Mel Gibson and Elisha Cuthbert.
By Jeremy Kay, Screen Daily