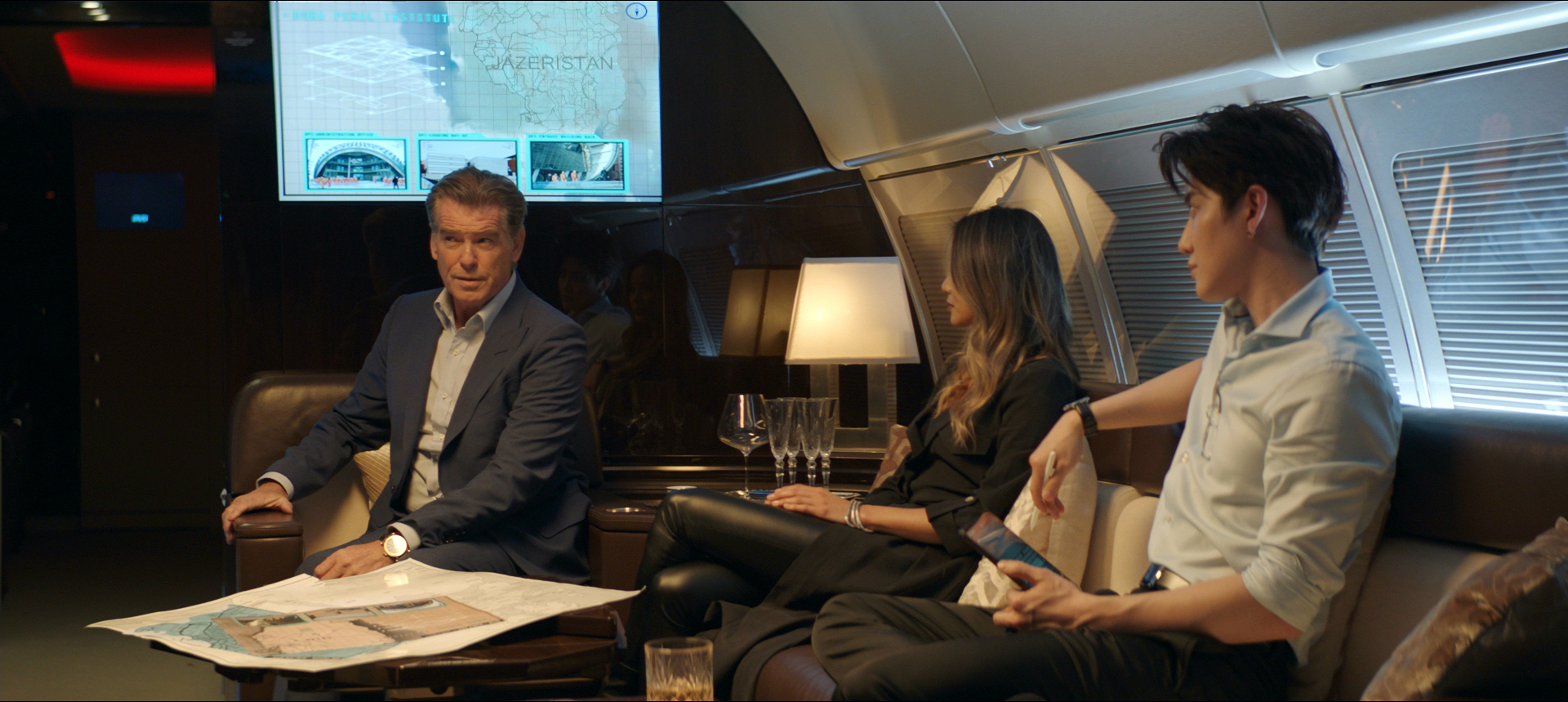 Indie distributors talk navigating 'Wild West' VoD market
June 6, 2023
---
Independent distributors looking for opportunities in the video-on-demand (VoD) marketplace are often operating in a "Wild West" environment where platforms have the upper hand, according to speakers at a virtual AFM panel on Wednesday (November 3).
With transactional VoD (TVoD) specifically, "The not so dirty little secret is that essentially the platforms hold all the power," said panelist Michael Messina, EVP of distribution at distributor Screen Media. "It's all about how are you working with the platforms to make sure that your big titles are as well featured and promoted as possible."
Quizzed by moderator Bruce Eisen, president of Digital Advisors, about the kinds of projects that currently have most potential for distributors, panellists identified cast-driven thrillers and elevated horror.
"It's about the overall value of the package," said J J Caruth, president of domestic marketing and distribution with The Avenue who released Pierce Brosnan heist thriller The Misfits (pictured) over the summer. "What is the star value? You really have to have some big names in order to get consumers to transact. They have so many options."
Online platforms are now the most important venues for TVoD sales, suggested Messina. "They all contribute a tremendous amount of revenue. It's Amazon, Apple, Vudu and Google. Amazon is frickin' gigantic. They're a monster."
But the platforms' growing clout is allowing them to push for favourable terms in their deals with film suppliers. "With every film that I release, Amazon takes a bigger piece of the overall transactional revenue," Caruth noted.
The subscription VoD (SVoD) market has become more difficult for independents as giants like Netflix have continued to increase their original programming spends.
"Unless you have an SVoD output deal every title is a grind," reported Messina. "You've got to go out and pitch it and sell it. And the guys who are paying the most money are now making a ton of content and they're not really looking to license content in, certainly not at the same levels they have in the past."
The advertising-based VoD (AVoD) market, meanwhile, is evolving and offering new kinds of opportunities for independents, according to panellist James Shapiro, EVP of US distribution at XYZ Films. "AVoD is going to continue to grow," Shapiro predicted. "The line between SVoD and AVoD is becoming blurred. I'm now seeing opportunities [to sell films] in the pay one window with AVoD, whereas in the past it was almost exclusively SVoD."
Looking beyond VoD, Shapiro suggested that the future of the theatrical market and of its significance for VoD deals is uncertain. "You don't have to have theatrical to elevate the film on VoD," he argued, "but a lot of companies have pay one output deals based on theatrical box office. If that part disappears how are we going to measure the forecast demand and therefore what the license fee is going to be?"
Messina said he sees the theatrical business as a "potentially interesting opportunity for a small independent like us. It's an opportunity for us because we don't do very much of it. Theatrical is a place where we could potentially be adding revenue to our movies without taking revenue away from any of the other streams."
By John Hazelton, Screen Daily