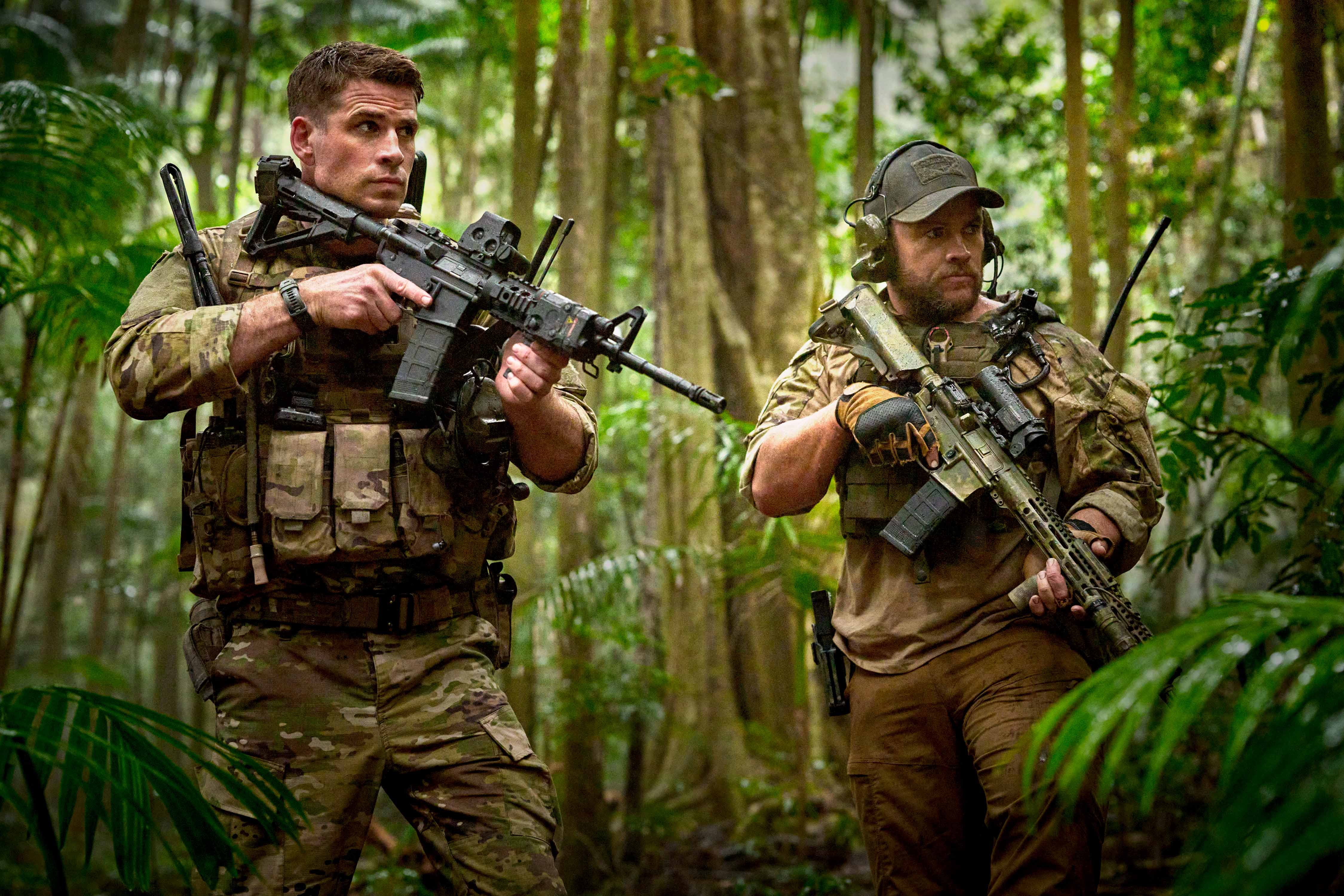 Highland releases first-look, unveils sales on Russell Crowe, Liam Hemsworth action thriller 'Land Of Bad'
October 4, 2023
---
Highland Film Group has released a first-look image from the Australia set of Russell Crowe and Liam Hemsworth action thriller Land Of Bad and announced a raft of pre-sales.
Production is underway on Australia's Gold Coast and southeast Queensland on the story about an Air Force drone pilot (Crowe) who becomes the only hope for a rookie air support controller dispatched to extract a Delta Force team from the Philippines.
Rights have gone in Australia and New Zealand (Rialto Distribution), Germany (Wild Bunch), South Korea (First Run), Italy (Blue Swan), Spain (YouPlanet Pictures), Middle East (Eagle Films), Imagem (South America), Taiwan (MovieCloud), Portugal (Nos Lusomundo), Greece (Spentzos), Eastern Europe (Vertical Entertainment), Turkey (Moviebox), South Africa (Filmfinity), and India (Pictureworks).
As previously announced, Land Of Bad has been sold to Signature Entertainment for the UK & Ireland, France and Scandinavia.
Will Eubank (Underwater, The Signal) directs and co-wrote the screenplay with David Frigerio. The film is produced by Broken Open Pictures' David Frigerio, Eubank, Volition Media Partners' Adam Beasley and Michael Jefferson, R.U. Robot, and Highland Film Group. John Stalberg and Cindy Bru are executive producers.
Starring alongside Crowe (Gladiator, A Beautiful Mind) and Hemsworth (Independence Day: Resurgence, The Hunger Games) are Luke Hemsworth (Westworld), Milo Ventimiglia (This Is Us), Ricky Whittle (American Gods), Daniel MacPherson (Poker Face) and Chika Ikogwe (Heartbreak High).
By Jeremy Kay, ScreenDaily